Hot
New
-26%
Pre-order
Out stock
FOXMOG Smart Weighted Hula Hoop for Adults
PRODUCT INFORMATION
Now! It's time to using smart weighted hula hoops !
You can exercise at home with this smart hula hoop at any time. You have no longer to go to Gym!
Great hula hoop for beginners. You can spin the hula hoop without any effort, cause of the weighted ball. 
Come on! Get calories burned hula hooping, just take this adult weighted hula hoop to exercise for 15 minutes a day!
PRODUCT FEATURES:
🔥 - The 1.5-pound ball slides slowly, massages every muscle of your waist 360 degrees, and burns fat quickly for 30 minutes a day.
🌊 - Compared with the regular hula hoop, the smart hula hoop will not fall off, is the best smart weighted hula hoop for beginners.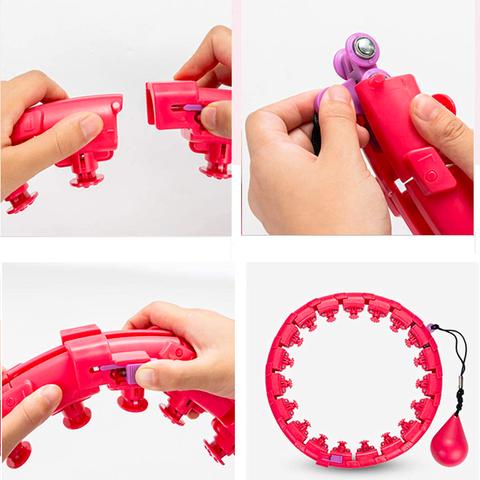 🔥 - It is composed of 24 parts and can be assembled to fit any waist size, allowing the hula hoop to be perfectly positioned on the waist without falling. It is a good adult hula hoop.
🌊 -- It takes up less space, disassembles easily, and is easier to store than a regular hula hoop. You can take it with you and do exercise anywhere you want, such as in your living room or on the lawn.
🔥- It is a best-weighted hula hoop with magnetic massage beads, which helps you enjoy the pleasure of hula hoop massage fitness.
SPECIFICATION:

Weight: 1.5 kg / 3.3 LB
Color: RED, BLUE, PURPLE
Product packing size: 36 * 7.5 * 36cm / 14.2 * 3 * 14.2 inch
Delivery time: 15-25 days.
Related Products